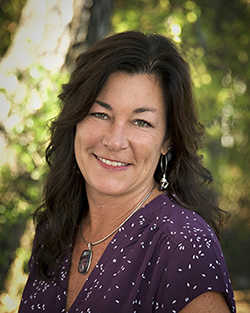 Tanya Krause, Superintendent
Scotts Valley is a small community nestled in the Santa Cruz Mountains of California. What started out as a one room schoolhouse serving just a handful of students in the late 1800s, has grown to two elementary schools, one middle school, and one high school; educating approximately 2,200 students in a given school year.
It is my distinct privilege to serve as Superintendent of the Scotts Valley Unified School District. We pride ourselves on high student achievement, social-emotional support, and dedicated staff committed to your student's overall success. Although we are one of the lowest funded unified school districts in the state, we continue to be one of the top performing districts thanks in part to the incredible support from our community including the Scotts Valley Educational Foundation, Kiwanis of Santa Cruz, and of course, our many wonderful volunteers. Our teachers participate in weekly staff development and collaborative curriculum planning, and all of our schools offer a varied and well-rounded curriculum.
One of the biggest highlights of my job is visiting our schools and engaging with our staff and students. I hope to see you at one of our many community events hosted throughout the school year: homecoming, fall festivals, multicultural fair, haunted house, plays, sporting events, fundraising auctions, and more.
We are grateful to have you as part of our Scotts Valley Unified family and look forward to a continued partnership in educating our community's youth.
Yours in education,
Tanya Krause